Landmark Gift Paves the Way
The Beahm family farm
From farmer to globetrotter
Michael Beahm ('73) didn't leave the farm much growing up – that's the life of a farm family. He attended 4-H meetings when he learned of International 4-H Youth Exchange Program which would give him the chance to expand his horizons. When the opportunity for international travel presented itself, he jumped on it.
Just two days after his graduation from Virginia Tech, he was on a plane headed to South Korea as part of the International 4-H Youth Exchange Program.
Beahm stayed with farm families in South Korea and learned how to farm in another part of the world and how the techniques could be used or adapted back home. He witnessed firsthand how local farmers overcame challenges and was eager to share this newfound knowledge with people in his own country.
"The experience made me aware of what was different and how to better understand things," said Beahm, who graduated with a degree in animal science. "4-H was a huge part of my childhood and upbringing and this experience was and continues to be a testament of the power of 4-H for youth."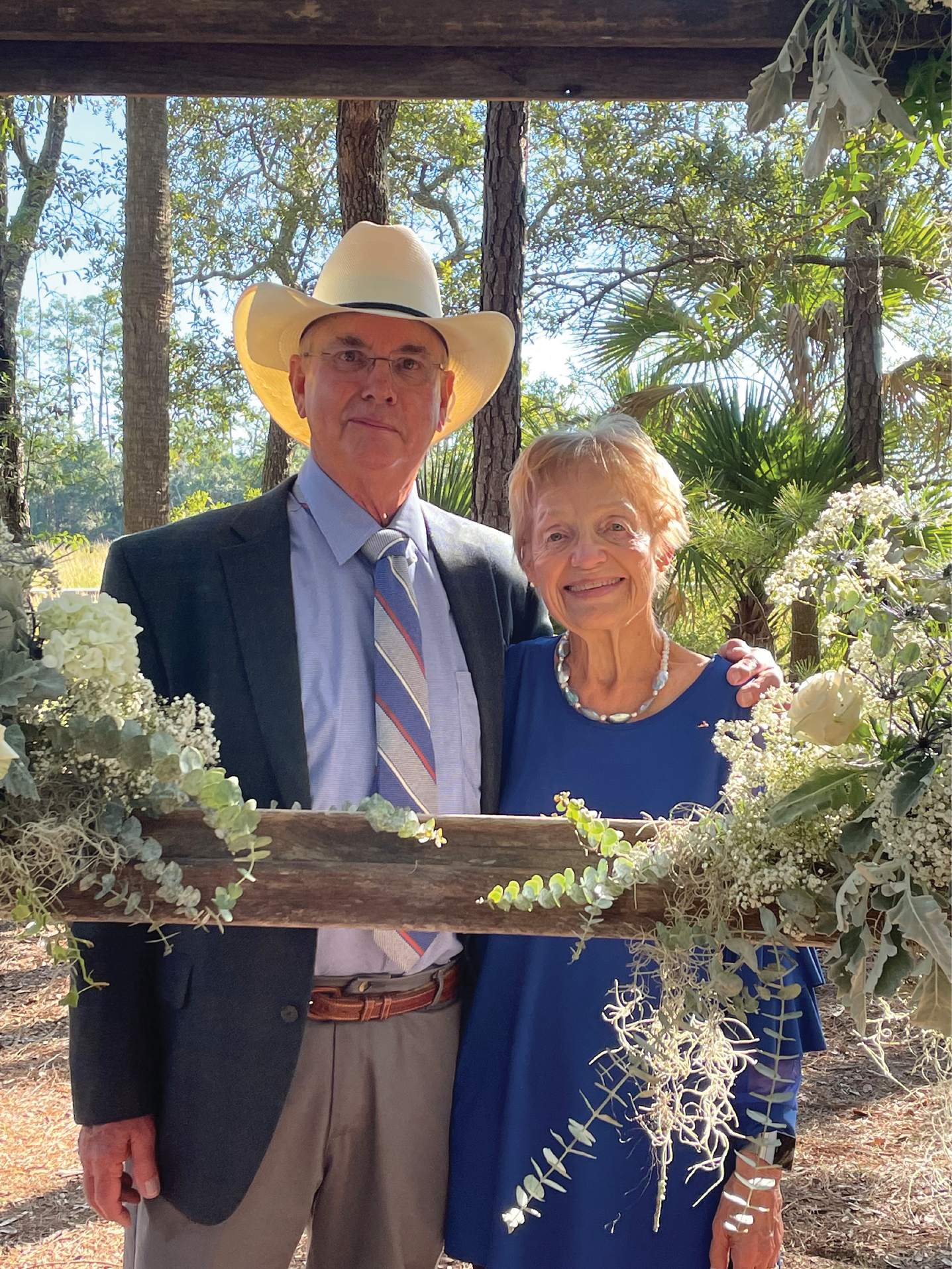 Michael Beahm ('73) and his wife, Lillian Beahm.
In a show of appreciation for Virginia 4-H and the Agricultural Research and Extension Centers that helped Beahm and his wife, Lillian, throughout their farming career, both institutions will receive a landmark gift – a $750,000 estate gift from Michael and Lillian Beahm to help the life-changing and foundational services help others the way they helped them.
These vital programs gave Michael and Lillian Beahm a head start and propelled them into successful and rewarding careers in Virginia's agriculture industry.
"This is an incredible gift for Virginia 4-H and Virginia's Agricultural Research and Extension Centers," said Ed Jones ('79, '83), director of Virginia Cooperative Extension. "Our farmers and our youth are the backbone of our state and our future. Michael and Lillian's support will further bolster our renowned services to help our farmers and our youth. We are incredibly grateful for their generosity."
A lifelong connection to the Agricultural Research and Extension Centers
Michael Beahm's family farm was established by his mother's parents and his father, Charles Beahm, who joined the family farm by marriage – he had been a bookkeeper and rural mail carrier.
In the 1930s, Michael Beahm's maternal grandfather, J. W. Sanderson, started working with the Virginia Cooperative Extension service setting up his vegetable operation utilizing both the vegetable production and agricultural engineering services.
Bronaugh got that start when the Petersburg, Virginia, native returned to the commonwealth to be closer to her family after teaching at Bowling Green State University in Ohio. An opening for a 4-H Youth Development Specialist job caught her eye. She had taught high school before, so she knew what it was like to work with youth.
As a child, Michael Beahm came to Blacksburg with his father for vegetable grower field days.
Even then, as they do now, Virginia Tech researchers led the charge to help local communities thrive and boost the entire agricultural industry. The Beahm's learned the cutting-edge methods and tools of the day to use on their farm.
"We've been fortunate to have such good agents over the years," Michael Beahm said. "There's been strong leadership from the top and great agents in Roanoke and Botetourt counties."
Making the best better
Beahm experienced the many opportunities that 4-H offered – livestock judging, National 4-H Congress, school clubs, and a 4-H All-Star. He also participated in Future Farmers of America, or FFA as it's called now.
These programs helped Beahm grow into the farmer he is today – and played a vital development role for him through his years in Botetourt County Public Schools.
"The reality of farming is that you just don't leave the home that much," Beahm said. "There's always something to do – we worked all seasons with livestock and vegetable farming. I always wanted to go somewhere and 4-H gave me those opportunities."
That's when the opportunity for international travel presented itself.
"I wanted to experience something new," Beahm said. "The trip affected my attitude. I didn't think it would impact my career as much as it did – it changed how I viewed things and how I interacted."
Combined with his experiences in South Korea immediately following his graduation from Virginia Tech, he received immense support and hands-on skill-building and almost became an Extension agent himself. But the farm called him back. Through a lifetime of support from Lillian Beahm, who aided her husband's career as a farmer through her own career as a clinical audiologist, Michael Beahm enjoyed a few privileges in his career that not many people receive.
"I got to work with my father," Beahm said. "There aren't many businesses where families can work together, but farming is one. I consider myself fortunate."
---