Rising Through Land Grants

How Virginia Cooperative Extension and Virginia State University prepared Virginia Tech alumna Jewel Bronaugh for the No. 2 post at the USDA

"Dr. Bronaugh has done exceptional work for the commonwealth, and we have no doubt that she will continue to do so at the federal level. We look forward to working with her and the USDA as we address our country's agricultural, nutritional, and infrastructure needs."
– Virginia Senators Mark Warner and Tim Kaine
This wasn't the original path for Jewel Bronaugh ('94, '97). She didn't intend to become the Deputy Secretary of the United States Department of Agriculture and the first Black woman to hold the position.
An educator by trade, Bronaugh wanted to follow in her parents' footsteps and become a teacher. She wanted to impact people and help them achieve success in the classroom.
But instead of following their path – she forged her own. Now, she's not only helping youth achieve success, she's helping the entire country.
On May 13, 2021, the former dean of the College of Agriculture at Virginia State University and 4-H youth development specialist was confirmed as the deputy secretary of the USDA after being nominated in January by then President-Elect Joe Biden.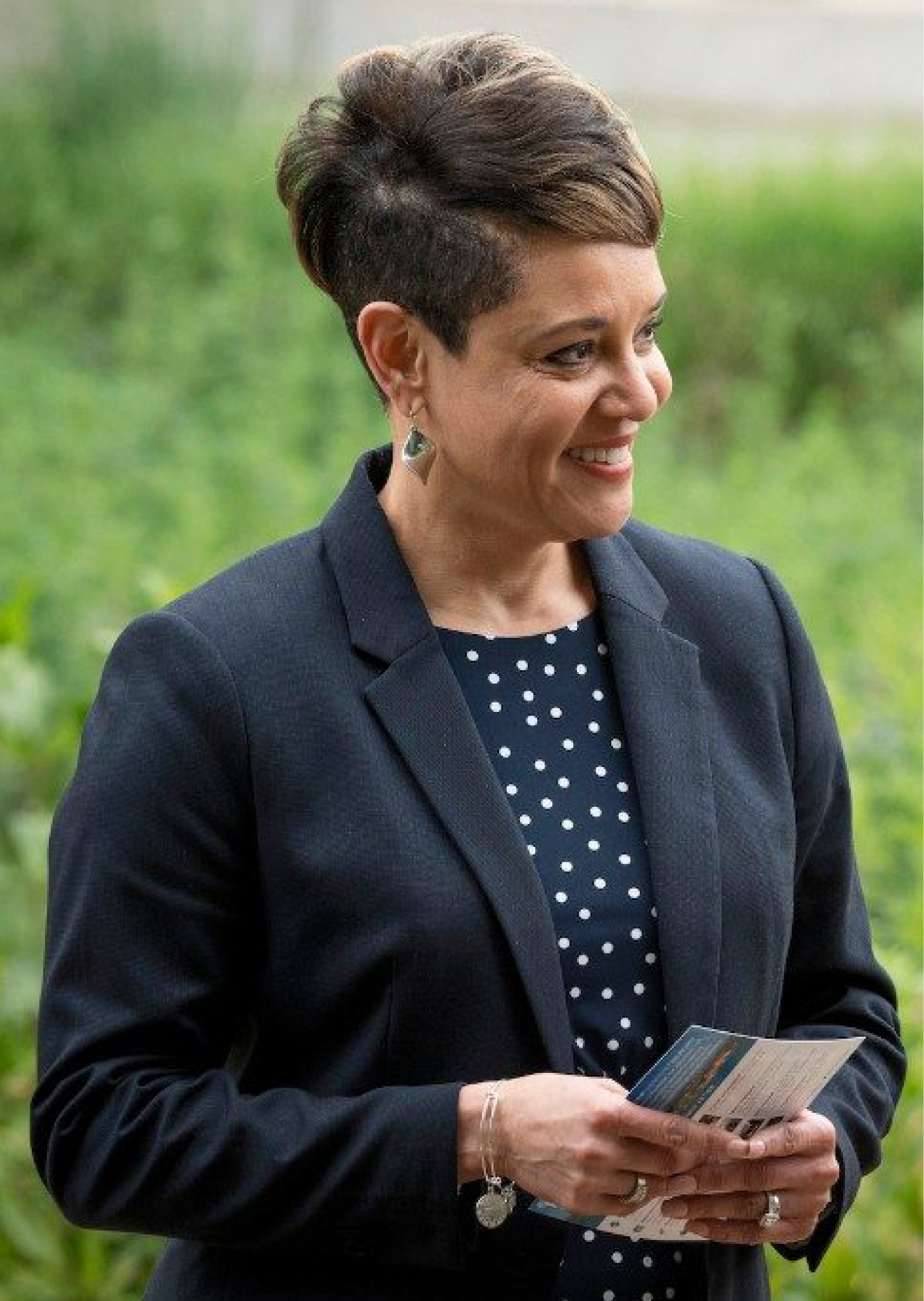 Jewel Bronaugh forged a path led her from Virginia State University to the federal government.
"I fully understand the historic nature of this confirmation, along with the responsibilities of my service in this role," Bronaugh said. "I join thousands of dedicated civil servants at the USDA who work in every state and 100 countries around the world. I know from experience how their work touches the lives of all Americans each day in so many positive ways. I value their work and identify with their selfless commitment."
The former commissioner of the Virginia Department of Agriculture and Consumer Services will face her biggest hurdle yet when she serves as the second-in-command at the USDA.
Her roots in Virginia Cooperative Extension and at Virginia Tech's partner land-grant institution, Virginia State University, helped her prepare to handle everything that awaits in the road ahead.
An Education for All
Virginia's land-grant institutions exist to provide higher education opportunities to people who otherwise would not have had that chance. It's the outreach arm that disseminates knowledge to the people.
"These institutions took a chance on me before I even believed in myself," said Bronaugh, who earned her doctorate from the Virginia Tech School of Education in 2000. "They gave me the chance to become an administrator. Where would I be without Extension, Virginia State, and Virginia Tech? I have no idea. They're the ones that pushed me forward and let me stand on their shoulders."
Bronaugh got that start when the Petersburg, Virginia, native returned to the commonwealth to be closer to her family after teaching at Bowling Green State University in Ohio. An opening for a 4-H Youth Development Specialist job caught her eye. She had taught high school before, so she knew what it was like to work with youth.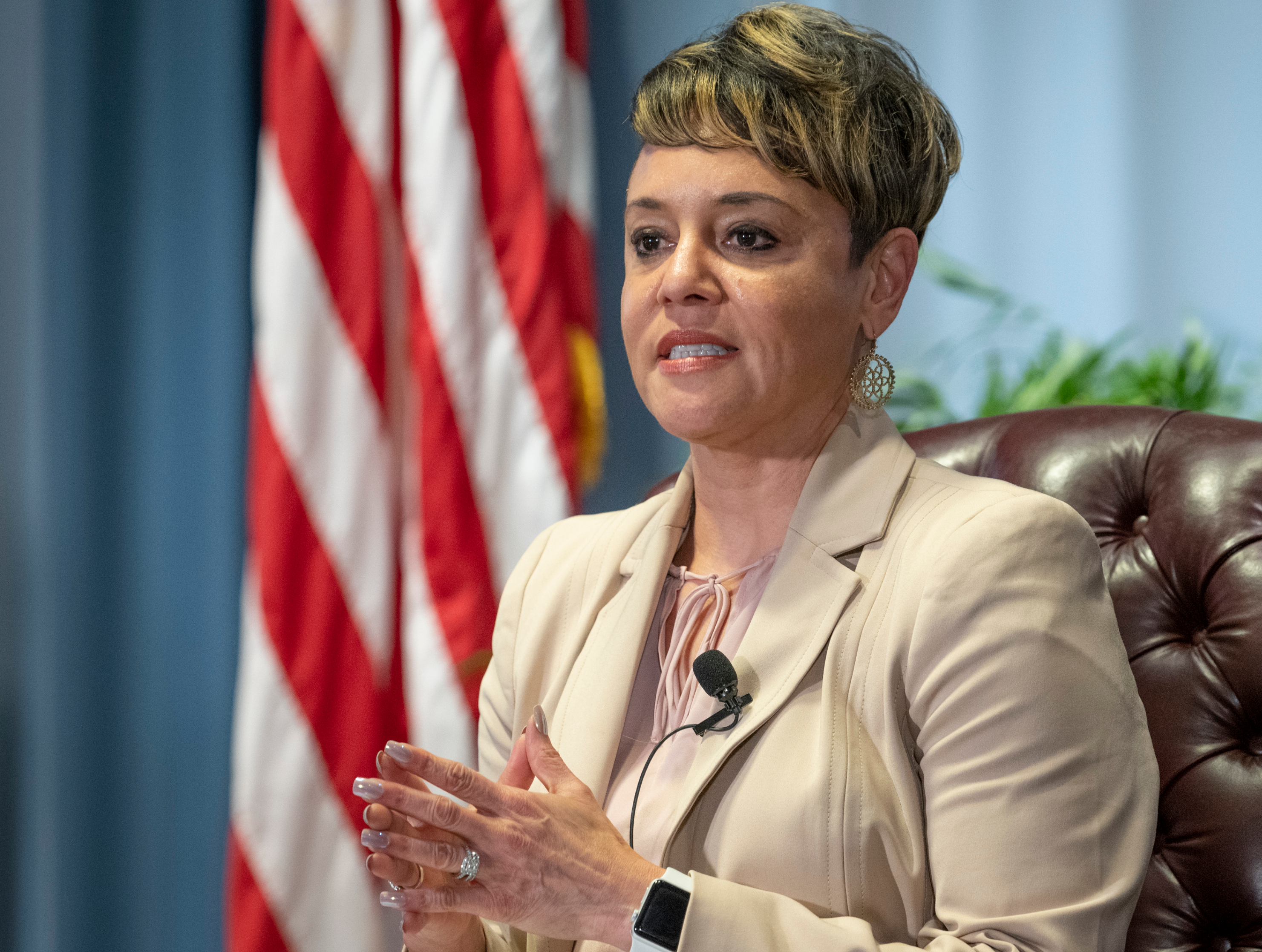 Bronaugh honed her leadership skills during the statewide travels with farmers as both an Extension specialist and dean of Virginia State's College of Agriculture and 1890 administrator.
During some of these travels, she saw the heart and soul of Virginia's producers firsthand and she got to know Robert Mills '94 and chair of the CALS Dean's Advisory Council, who is the 2017 Swisher Sweets/Sunbelt Expo Southeastern Farmer of the Year, a former member of Virginia Tech's Board of Visitors, and graduate of the College of Agriculture and Life Sciences.
At a Farm Bureau convention in Hot Springs, Virginia, Mills opened up to Bronaugh – who was then the Commissioner of the VDACS – about the mental state of farmers in Virginia. It's a difficult topic that few people want to talk about.
At a Farm Bureau convention in Hot Springs, Virginia, Mills opened up to Bronaugh – who was then the Commissioner of the VDACS – about the mental state of farmers in Virginia. It's a difficult topic that few people want to talk about.
Coinciding with the new task force, Virginia Cooperative Extension and professional agency partners conduct and go through training on how to identify critical mental health needs of farmers and farm family members in their communities. This includes agents having much-needed tools for talking to and providing referrals for farmers and family members who may need professional support and health care interventions.
"Sometimes it's sitting down or standing across from a farmer and seeing them cry. Sometimes it's been out of frustration. Sometimes it's been out of joy. They are honest in what they share with me and the help that they need to continue to make the contributions to their communities and their families," Bronaugh said. "It moves me, and it's what motivates me to do the work that I do. The decisions that we make impact someone's life."
An Inspiration to Those To Come
In a voice vote, the United States Senate confirmed Bronaugh in May, officially making her the first Black woman and woman of color to serve as the USDA's deputy secretary and a role model for many.
"My job is to represent all people who are clients of the USDA," Bronaugh said. "But I do understand that my role as a woman and my role as an African American can require me to speak up for people who may feel that they have suffered systemic racism and discrimination. I have a role to play in being a voice and in sharing a perspective, if necessary. I realize that this is part of the responsibility of who I am and what people see in me in this role."
Through all of her positions and roles in agriculture, Bronaugh continues to be a trailblazer.
---